Waiting on Wednesday
Waiting on Wednesday is hosted by Jill at Breaking the Spine.
My pick for this week is: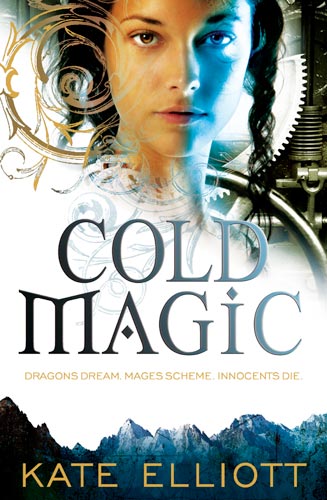 Available September 2010 from Orbit Books
As they approach adulthood, Cat Barahal and her cousin Bee think they understand the society they live in and their place within it. At a select academy they study new airship technologies and the dawning Industrial Revolution, but magical forces still rule. Drawn into a labyrinth of politics involving blood and old feuds, Cat is betrayed by her family and forced to marry a powerful Cold Mage. As she is carried away to live a new life, fresh dangers threaten her every move and secrets form a language she cannot read. At least, not yet.
I haven't read a lot from Orbit Books, but what I  have, I really like. I haven't read the author's previous works but the cover and summary are enough for me to try!