In My Mailbox (6)
In My Mailbox was started by fellow blogger The Story Siren, in which you get to take a peek at what books I got this week.
It's been a slow month of IMM. This post is sort of a recap of stuff I've gotten all month.
This weekend I'm away at the Montague Bookmill, so I'm hoping to walk out with some stuff from there. Me and my friend are spending a whole weekend in that area. Their motto is "Books you don't need in a place you can't find." The mission is to find it and score some bargains! Next weekend's post will (hopefully) include what I got there, but I will also write up a post about our experience there. But moving on….
I recently went to a library book sale and came out with some oldies, but goodies. All the covers below in this post link to Amazon descriptions, to make it easier:
From PaperbackSwap, I got two more Bertrice Small books, as well this tome of a book that I discovered while browsing PBS:
And for something completely different but on a lighter note, I also got myself the following book: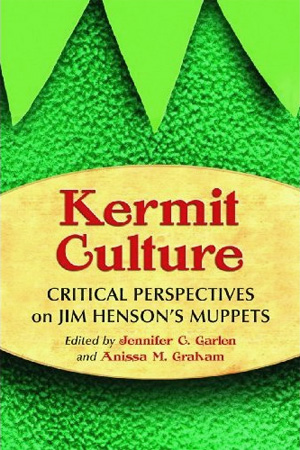 "By the end of its five-year run on television, The Muppet Show had transformed its motley cast of characters from mere fistfuls of felt to true multi-media celebrities. Sophisticated and highly individuated, each of the Muppets nonetheless embodied a conventional character type from classic television comedy. Kermit, the manager of the show, functioned as straight man to the majority of the show's jokes. Miss Piggy, the resident diva, evolved from first season chorus girl to full-fledged megastar. The Costello to Kermit's Abbott, Fozzie peddled his vaudevillian shtick to a tough audience, but his genuine sweetness made him lovable even when his jokes were terrible. Intended for both scholarly and general audiences, these essays represent the work and ideas of a global community of scholars and Muppet enthusiasts, providing a unique perspective on just how Kermit and the rest of the frogs, dogs, bears, and chickens became cultural icons with influences reaching far beyond the world of 1970s television comedy."
Looking forward to catching up with everyone else's IMM posts!