Thank you!
When work and life get a bit hectic, it's so nice to have these waiting for you in your inbox. THANK YOU!
So before work and life take over….here it goes…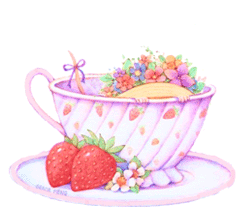 Thank you Nina for this adorable award!
Do you reach for a cup of cocoa or tea when your relaxing, seeking comfort, sharing a plate of cookies with family and friends? You know the feeling you get when you drink a yummy cup of cocoa, tea, or a hot toddy? That is what the Heartfelt Award is all about, feeling warm inside.
Here are the bloggers that definitely deserve this award as well:
Velvet of vvb32 reads
Mary of Bookfan
robin_titan of TV and Book Addict
Cat of Beyond Books
Another big Thank You to Velvet, who clearly knows how to share the blog love! Now I hope to do the same!
This award is to honor certain bloggers that are kindhearted individuals. They regularly take part in my blog and always leave the sweetest comments. If it wasn't for them, my site would just be an ordinary book review blog. Their blogs are also amazing and are tastefully done on a daily basis. I thank them and look forward to our growing friendship through the blog world.
The Lemonade Award is a feel good award that shows great attitude or gratitude.
These bloggers leave awesome comments – they make you laugh, think, and offer encouragement and support. In other words, they're freaking awesome.
Here are bloggers deserving of these awards:
Mary of Bookfan
robin_titan of TV and Book Addict
Nina of J'Adore Happy Endings
Cat of Beyond Books
Shayla of Book Explorer
Lenore of Presenting Lenore
Adele of Persnickety Snark