Vampire Diaries Episode: Bloodlines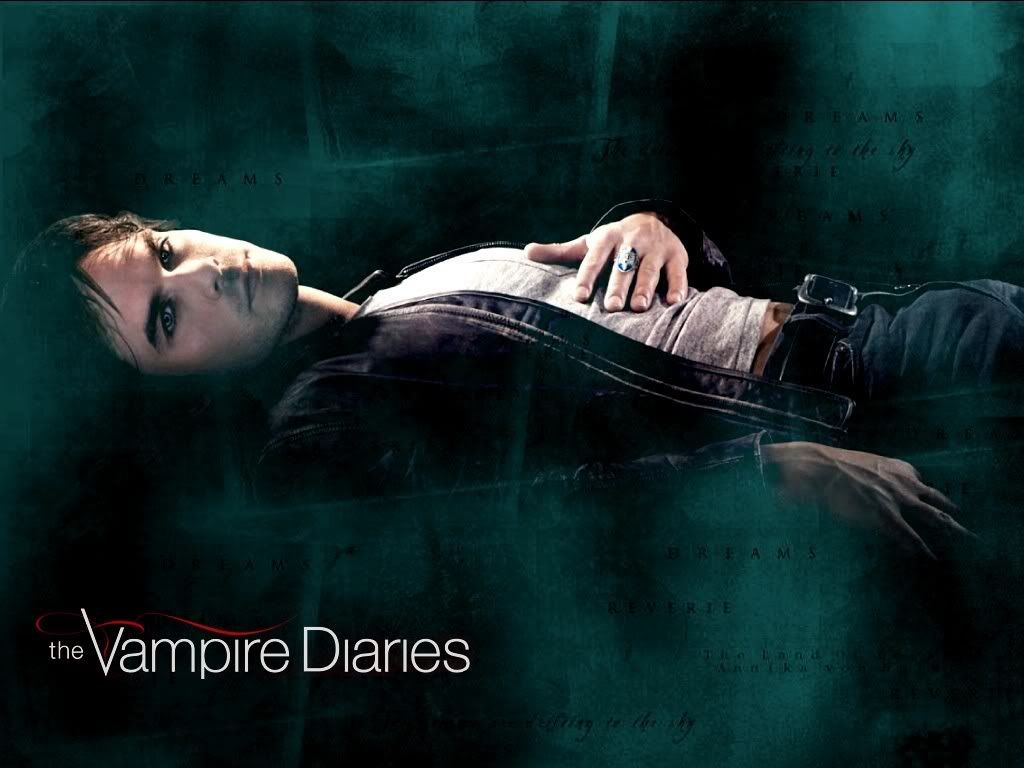 First and foremost, I will never tire of that picture of Damon
I stayed in last Thursday night to watch the new episode, cause I was dying to find out what happened after that big cliffhanger. The guy in the road moved way too much like a robotic zombie for me, and not like a vampire out to get Damon.
How nice it was to see Gina Torres on the show, as brief as it was (aka Nebula/Cleopatra/Hel/Jasmine/Zoe).
And oh that shocker of an ending in this episode. I really need to start reading the other books in the series to see how far off the show has gotten from the books. Either way, I am still hooked.
And who is that new chick hanging out with Jeremy? I wonder what evil is afoot in that plot line…..
Oh, here's an interesting thing I found out while trolling the internet tubes concerning Stefan…or rather the actor who plays him: he's Polish!
I found this on the Vampire Diaries website:
They provided a translation of the article too, and here's what it says:
Tele Tydzie?: You speak Polish, although you were born in the USA.
Paul: When I was a child I spoke Polish without a trace of foreign accent, because I still talk with my parents and Polish siblings. When I went to school everything changed. I want to visit my grandparents in Warsaw and work on my Polish.
Tele Tydzie?: You make your career with the name Wesley…
Paul: I reflected a very long time whether to play under my own name. I talked about this with my familly and friends, but it's true that my own name is very hard for people from America and therefore I have a nickname. I'm proud of my roots and I'm Pawe? Wasilewski.
I know that when I speak English, I have no accent, since I was so young when I came to the States, although there are a few words here and there I will accent differently. But when I start speaking Polish, people in Poland have told me that I have, I guess, an" American accent." Would love to hear Mr. Paul here speak Polish though.
Thanks to My Friend Amy for hosting this Vampire Diaries Challenge, where we read the books and watch the series.